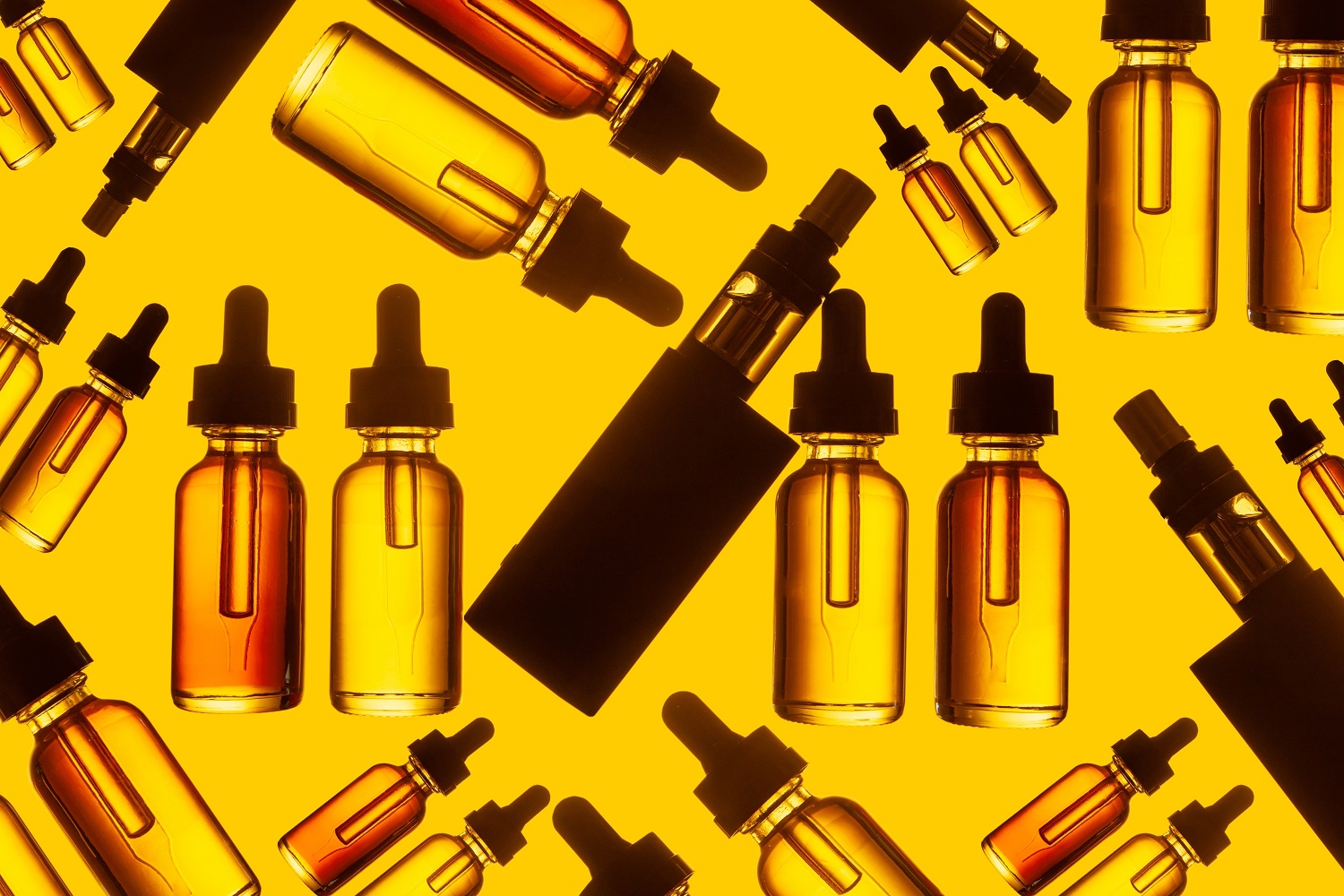 E-liquids explained
One of the most exciting things about starting to vape is the seemingly endless world of e-liquid flavours out there to enhance the experience. From mouth watering fruits to decadent desserts and sophisticated options like red wine, there is no shortage of creative tastes and complex combinations to experiment with and find your perfect match.
But, what exactly are e-liquids? They are flavoured liquids used in e-cigarettes that are heated and turned into vapour that is then inhaled by the vaper. Some contain nicotine while others are nicotine-free. The two main ingredients in all of them are propylene glycol and glycerin along with your flavour of choice.
These tasty products make vaping more fun and give you plenty of opportunities to customise your experience to suit your palate and personality. Keep reading to discover more about what e-liquids are and how to choose one that's right for you and your electronic cigarette.
Types of e-liquid
There are two main types of e-liquids you can choose from; nicotine options and nicotine-free options. These can be broken down further.
Nicotine-free options are either VG bias or PG bias. A VG bias liquid will give you large vapour clouds with minimum throat hit while a PG bias liquid will give you a harsher throat hit with subtle vapour clouds.
When it comes to nicotine e-liquids, you have two options. The first are freebase nicotine liquids which is a style of nicotine that isn't bonded to anything else, making it the most easily vapourised form on the market. These products come in different nicotine strengths to suit different smoking habits.
The other type is nicotine salts or nic salts. This is a more natural form of nicotine that is made up of freebase nicotine as well as one or more organic compounds to make it stable. Nic salts have much higher levels of nicotine in them, produce a smoother hit and enter the bloodstream quicker than freebase nicotine.
E-Liquid PG and VG Ratios
You'll hear a lot about PG and VG ratio when it comes to discussing e-liquid. PG stands for propylene glycol while VG stands for vegetable glycerin - the two main components that make up the liquid. The ratio of these ingredients is very important as it affects the viscosity of the liquid and also which device it is most suitable with. It will also have an effect on the vapour clouds and the throat hit you get with each puff.
Basically, VG is used as a thickener and PG is used as a thinner. The higher the VG ratio, the thicker the liquid will be. This produces larger and more dense clouds with little to no throat hit. High VG liquids are best suited for kits and coils with less than 1ohm resistance such as you would find in sub-ohm tanks.
A high PG ratio will give you a thinner liquid that is best suited for pod systems and devices that give you a mouth to lung experience as the coils in these products are small. These liquids will give you a strong hit at the back of the throat which is something that smokers favour when using vaping to give up smoking. The vapour is much more subtle than a high VG ratio liquid.
You can typically find the VG and PG ratio labelled on each product so you know what to expect. For example, a PG 70/30 ratio means it is 70% PG and 30% VG. Each of our e-liquids available on the website has the ratio listed beside it so that you can purchase the right one for your unique needs.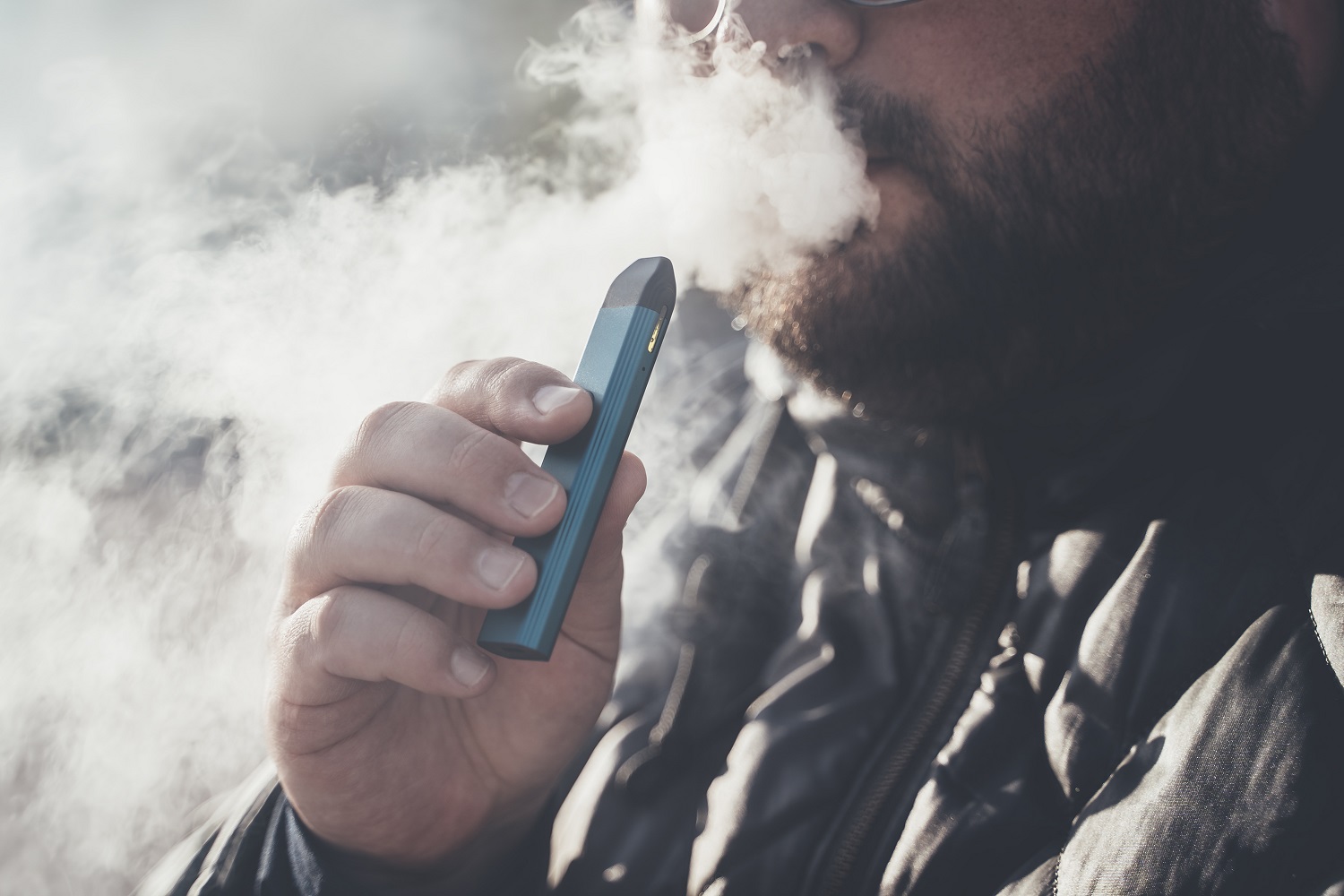 Finding the best e-liquid for your device
The ratio of your e-liquid will determine which device you should use with it. Here's a quick guide:
● High PG ratio - Vape pens are ideal for e-liquids that have a starting point of around 80% PG as they're small and use a low temperature. Less than 50/50 ratio will mean you need to change coils too often.
● High VG ratio - A 50% VG ratio and above is best for sub-ohm mod kits that blow huge clouds and use high temperatures. When using a higher wattage, go for 80% VG.
Be aware that your coil resistance and output wattage impacts how compatible the liquid is; the higher the resistance, the less power it needs.
Be aware that your coil resistance and output wattage impacts how compatible the liquid is; the higher the resistance, the less power it needs.
Deciding on the right nicotine strength
● If you're trying to give up smoking cigarettes by using e-cigarettes, you may wish to use an e-liquid with nicotine in it to help with the cravings in the first few months after you have given them up. Nicotine vape liquids contain different strengths. It's up to you which strength you choose but these general rules can help you to make a decision.
● 1-2 cigarettes a day - 3mg nicotine strength
● Under 10 cigarettes a day - 6mg nicotine strength
● Up to 20 cigarettes a day - 12mg nicotine strength
● Over 20 cigarettes a day - 18mg nicotine strength for heavy smokers
Choosing an e-juice flavour
This is where the fun starts! Whether you feel like something fruity in the morning or want to round off dinner with a dessert, there's something for everyone. Blends make the mixture more interesting and can combine several ingredients to create a more complex taste.
It all comes down to personal preference. We've picked out the best options from different categories to help kickstart your flavour journey:
Dessert
Enjoy your cake without the calories when you go for a dessert-based e-liquid. Indulge in sweet treat options like:
Fruity
Fruity options, like the popular Fruit Monster Disposable Pod Vape by HQD, are juicy and refreshing. Make it summer all year long with tastes like:
● Blackcurrant
● Lychee Blackberry
● Mixed berry
● Guava Raspberry
Watermelon Kiwi Pomegranate
● assionfruit Lemonade
● Melon Heaven with honeydew, watermelon and rockmelon
Tobacco
Banish the cravings with tastes like:
● Tobacco
● Red Tobacco
● Bourbon Tobacco
● Brown Sugar Tobacco
With so many options available, the best thing to do is experiment! Try out as many products as you like to see which ones you prefer and which ones you don't.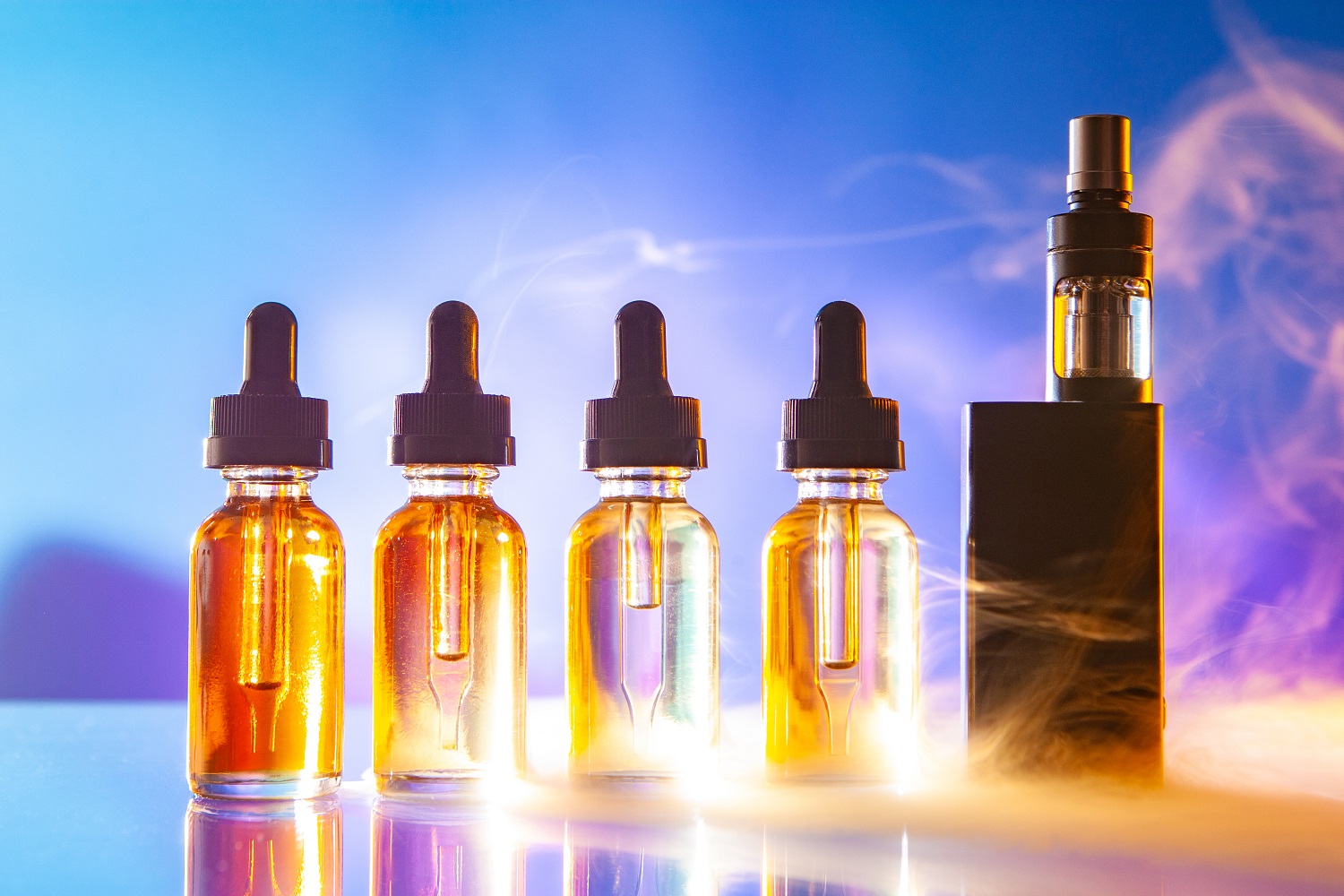 Most popular flavours available
Some e-liquids are popular from the first puff. Your tastebuds will fall in love with these products that are trending in 2023:
● Strawberry Kiwi
● Peach Fizz
● Blue Raspberry
● Mixed Berry
● Custard Tart
● Watermelon
E-liquid vs vape juice - is there a difference?
E-liquids and vape juices are different terms for the same thing. They're also called e-juices, mod juices and vape liquids. Why so many names for the same product? It's because people have adopted many different styles of vaping and different sub-cultures have arisen that lend themselves to different terms. The important thing to know is that if it's a liquid that's intended for your vape device, you're good to go!
We stock a massive range of premium e-liquid flavours on our website for you to try out and discover which ones are right for you and your device.
How do I make my vape juice more flavourful?
If intense flavour is what you want, there are a few things you can do to amplify the taste of your chosen e-liquid:
1. Start by adjusting your ratios. A higher PG ratio will result in a more intense hit of vape juice but it will also cause a harsher throat hit.
2. Make sure you clean your tank regularly. When the remains of one juice gets mingled with your new juice, it can dilute the strength of it, so a good cleaning is key.
3. Store your e-liquids in a dark place to preserve the ingredients and taste of them.
4. Swap to a different taste. Sometimes, flavour fatigue can set in and cause the taste to become dull.
5. Play around with the setting on your device until you get the hit you want, including wattage, temperature and airflow settings.
Best e-liquid for beginners
If you're just starting out in the world of vaping, complex and big flavours can be overwhelming. It's a great idea to stick with single flavour vape juices rather than a blend until you're used to it. Fruity options go down a treat with many people and are super refreshing on the palate. If you're using vapes to stop smoking, you'll probably enjoy the familiarity of a tobacco flavour.
We've rounded up some of the best beginner e-liquids to try out:
● Green Apple
● Mango
● Strawberry
● Watermelon
● Blueberry
● Tobacco
● Menthol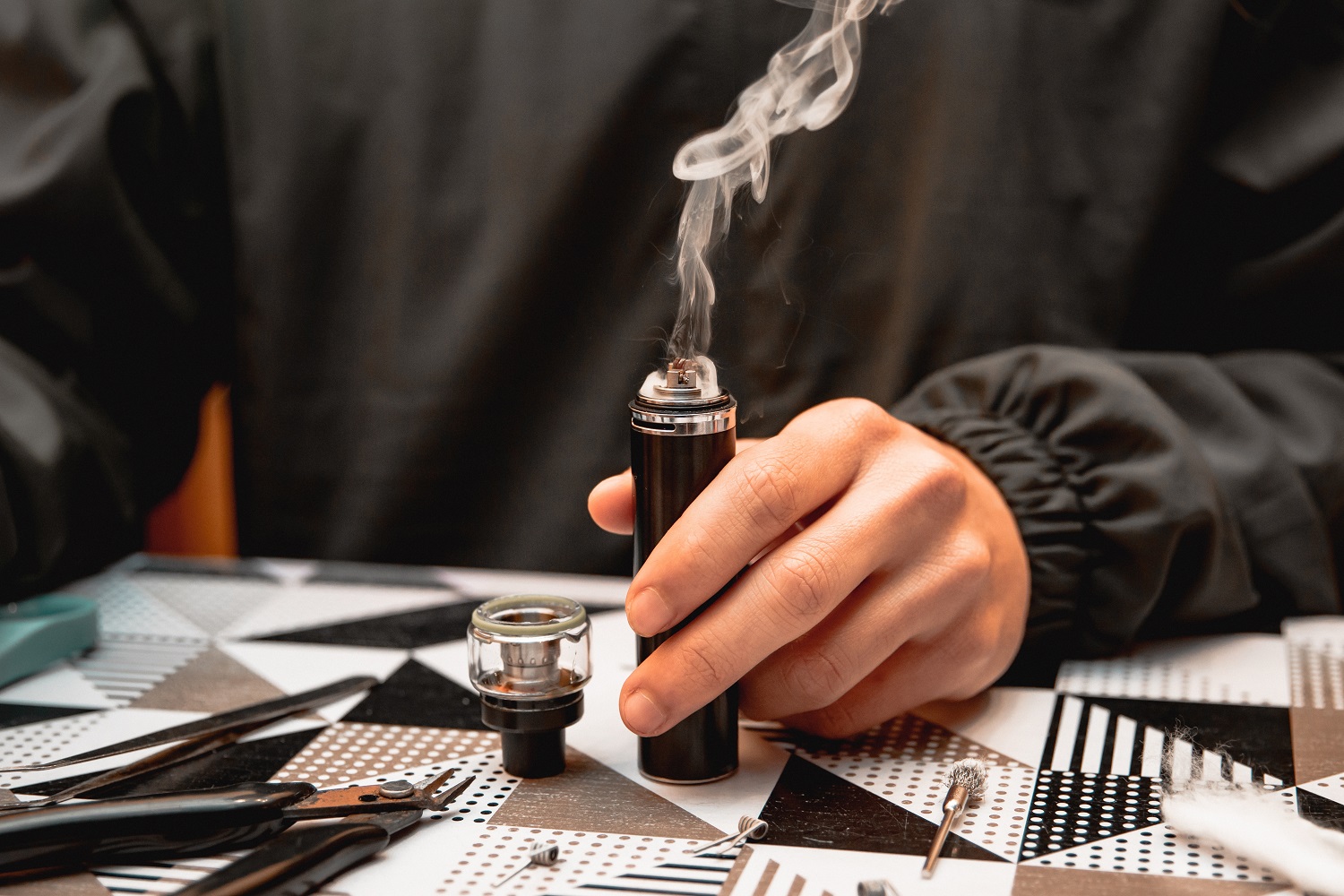 Best e-liquids in Australia
Shop our massive range of Smart Vape e-liquids and local e-liquids to go with your vape kits and devices. You need to be over 18 years of age to shop at Vape Store. We offer a fast checkout and free delivery to your doorstep over $75. Check out our FAQ section for more info.
Does it matter what e-juice I put in my vape?
No, it doesn't matter what e-juice you put into your vaping device. Of course, not all e-liquids are made equal and some brands are more popular than others due to their quality. We only stock trusted brands with the highest quality ingredients to ensure every experience is a good one.
Brands we know and trust
There are so many vape brands on the market in Australia, from international titans like Jam Monster to local heroes like Byron Bay Cloud Co. Vape Store have all of your favourite names in one place along with a huge selection of vaping products, starter kits, advanced kits, disposable vapes and accessories to suit every vaper. Find an e-liquid for your electronic cigarette that suits your taste and takes your e-cigarette experience to the next level.
We've got big brands at affordable prices, including Sticky Fingers, Trippy Treats, Sydney Vape Co, Beedles Juice, Vape Monster, Nimbus Vapour, Samsung, Mr Wicky, Uwell, ADV, Vaporesso and Voopoo. Spend over $75 and enjoy free express shipping to any Australian postcode.