The Top 10 E-Liquid Flavours to Try Right Now
One of the most exciting things about vaping is the stunning range of e-liquid flavours available to try on the market. Vape flavours turn vaping into a thoroughly enjoyable and delicious experience that leaves loads of opportunities to customise each session to your personality and mood of the day.
There's a flavour for every person and every preference, from ice-cool menthol to fruity mango. Whether you're a sweet tooth or crave something a little more sophisticated like coffee or tobacco e-liquid, you're sure to find something that tickles your taste buds.
At Vape Store, we have a fantastic selection of e-juices to choose from to suit every vaper in Australia. Each blend contains quality food grade flavourings with no nicotine and is mixed with propylene glycol and vegetable glycerin for a super smooth and satisfying throat hit.
Check out the best vape juice flavours to try in our Smart Vape and local e-liquids range available right now at Vape Store: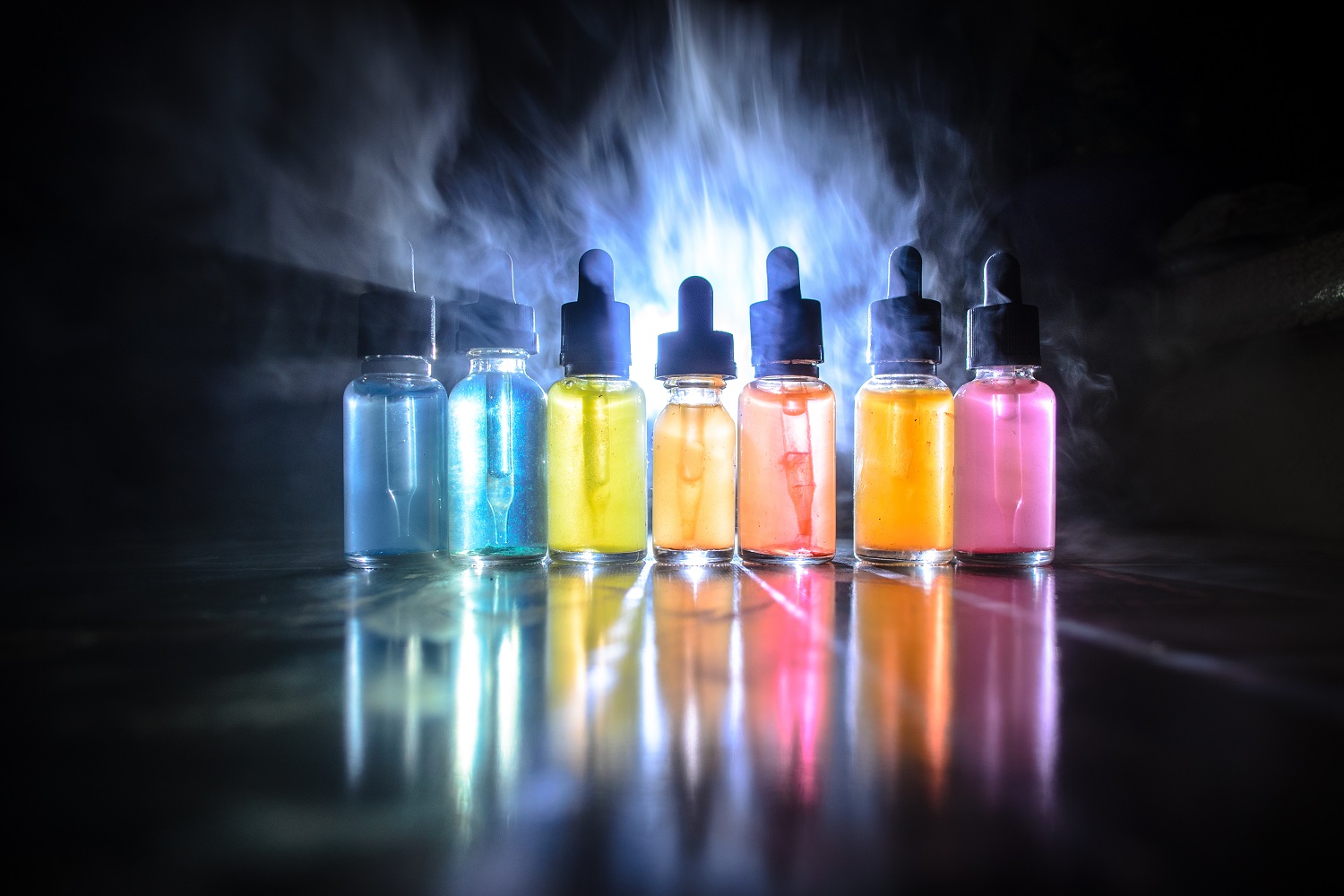 1. Mango - Nimbus Fruits are bringing it back to basics with their mouth-watering mango e-liquid. Stripped of complexity, this one is sweet and simple with the fragrant taste of a fresh, juicy mango from start to finish. When you feel like something sweet but a cake or doughnut seems too indulgent, this is the alternative. Perfect as a palate cleanser, mango will refresh your senses and leave your taste buds wanting more.
2. Peach - ADV Peach Fizz conjures up images of summer days and long walks beneath tropical palm trees. A creation of master e-juice inventors, Tommy and Swilsy at Byron Bay Cloud Co, this top-selling flavour strikes the perfect balance between sweet and tangy with the juicy freshness of sun-ripened peaches at the forefront and a satisfying tang at the end that prevents it from becoming too sugary. Elegant and sophisticated, Peach Fizz is becoming a firm favourite and produces warm clouds with a softly aromatic vapour.
3. Blue Raspberry - Blue Raspberry is a berry bomb of summer flavours, sending you straight back into childhood with handfuls of fresh blueberries, raspberries and strawberries. The berries are front and centre on the inhale with an added dash of subtle apple to round out the flavour and add a pleasant tang. The finale finishes with lollipop candy to soften the sourness and add a hint of sherbet. This is a taste that's just the right amount of sweet and tart to delight the senses and have you feeling like a kid again.
4. Grape - For sophisticated tastes, you can't beat Smart Vape Grape. This fruit has skyrocketed in popularity lately, adored for its versatility and sweet taste. You can find it on its own as well as blended into other e-liquids including berry, menthol and even soda flavoured e-liquids. Featuring a complex flavour profile, Smart Vape Grape captures the luscious taste of full-bodied Pinotage with ruby red and dark purple grapes, plums and prunes. Just like a glass of red, this e-liquid is one to bust out on special occasions when you want to feel a little fancy!
5. Mixed Berry - A forever favourite, Mixed Berry is deep, rich and inviting, transporting you to summer fields and woodlands. It's a taste explosion of raspberries, mulberries and blackberries with lemon and a hint of jasmine, pine and lily. All of this is delicately brought together with a base note of sugary, vanilla caramel that turns this e-liquid into one of the most popular and delicious options in the range.
6. Apple - Apple will have you dreaming of freshly baked pies and strolls through the orchard. Instantly reminiscent of home and always comforting, this e-liquid by Smart Vape is rich with the juicy taste of freshly picked apples and the aroma of jasmine and Lily of the Valley. With just a hint of lemon and cinnamon thrown in, this sweet and simple favourite is a great one for beginners just starting to transition to e-cigarettes. It's also a classic for experienced users as it's an easy, all-day flavour that's always fresh and satisfying.
7. Turkish Baklava - When the sugar cravings hit, satisfy them with this delectable Turkish Baklava e-liquid that captures all of the complex tastes of this beloved dessert. The original treat from Turkey consists of layers of flaky filo pastry with pistachios or hazelnuts soaked in honey syrup and rosewater. This e-juice manages to capture all of these tastes, from the exotic sweetness of the rosewater to the rich, buttery goodness of the pastry, to more than live up to its namesake and deliver it to your taste buds in one puff.
8. Custard Tart - If you've been craving custard tarts (and who wouldn't be?), we've got the perfect way to enjoy your custard without the calories! This e-liquid is based on the much-loved Portuguese treat consisting of a flaky pastry shell filled with a creamy egg custard that's dreamily delicious and impossible to stop at one. Nimbus Vapour have conjured up an e-juice that has all of the tastes of a classic custard tart. You'll get a major hit of baked vanilla custard followed by buttery pastry and a subtle kick of cinnamon spice mixed with the tart's signature toffee richness. This is one dessert that you can enjoy all day long.
9. Jam Dizzle - The classic jam doughnut is an iconic treat, beloved by the masses all over the world. You can't beat a sugar-encrusted cinnamon doughnut that's light and fluffy with a river of soft strawberry jam oozing out of the centre. Nimbus Vapours have done it again with this delicious e-liquid that gives you a guilt-free way to munch on your favourite dessert. The Jam Dizzle perfectly replicates the taste of a hot, sugary doughnut filled with sticky sweet strawberry jam that'll have you on cloud 9 with every inhale.
10. Coffee Cake - Anyone for afternoon tea? The coffee cake is an afternoon tea classic, a must when you're sitting down with a steaming hot beverage. While these cakes can technically be any type of cake, nothing beats the rich, aromatic taste of a true coffee cake to put you in a relaxing mood. Discover Nimbus Vapour's Coffee Cake e-liquid. They've managed to balance the deep, bitter taste of quality coffee with the sweet vanilla of an old-fashioned sponge cake and a dash of sugar to lighten the flavour. The result is the best coffee cake you've ever had minus the caffeine hit and calories!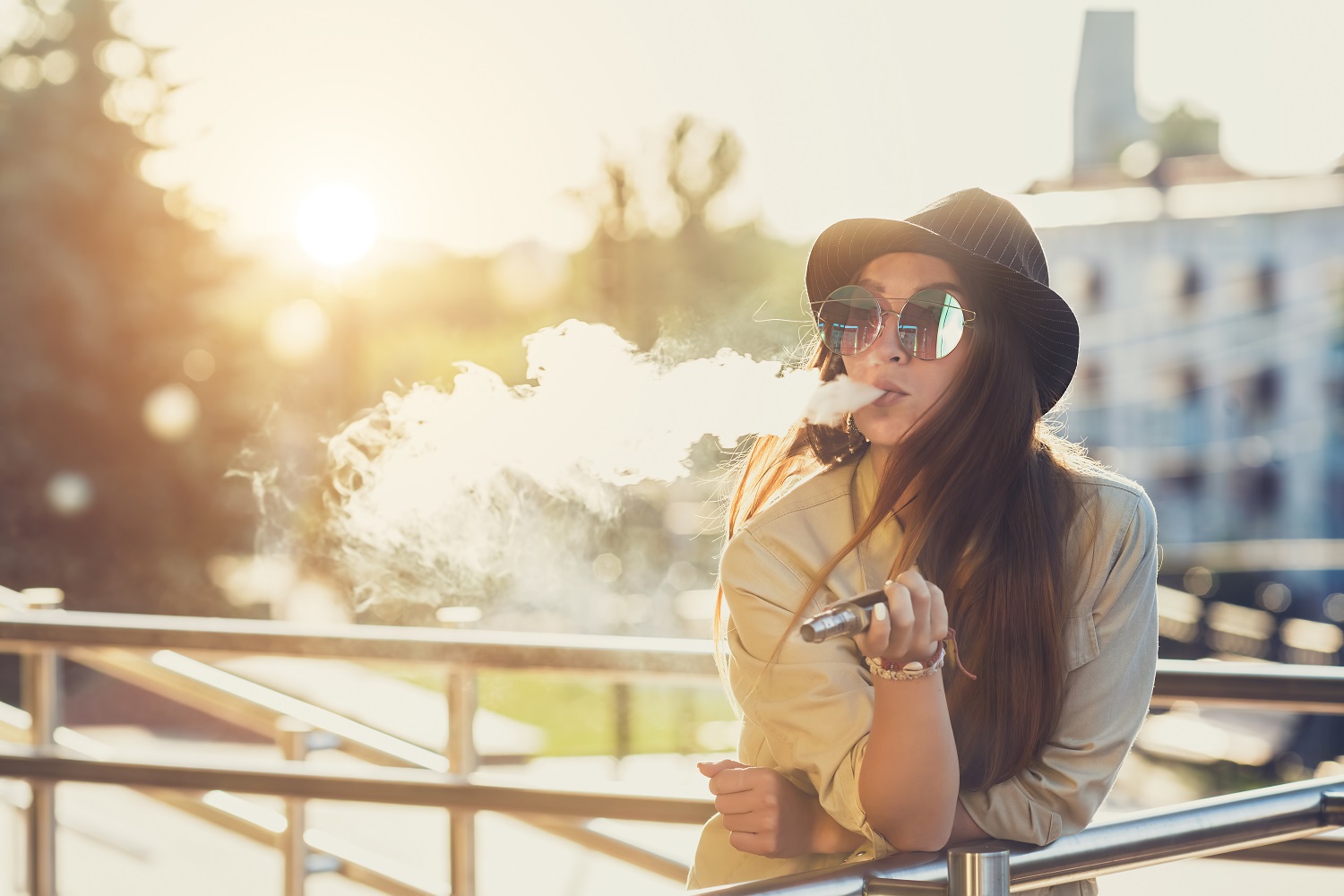 Most Popular Flavours in 2023
When it comes to popular vape juice flavours, fruity flavours are always in. From guava to passionfruit, vapers of all ages love the fresh and juicy taste of fruit. This year, it's strawberry and watermelon that's flavouring everyone's e-cigarette. Take a look:
1. Strawberry - Strawberry gets an exciting makeover with the surprising addition of kiwi fruit. As one of the most refreshing vape flavours you'll ever have the pleasure of trying, it starts out with the irresistibly sweet burst of brilliant strawberries plucked fresh from the vines. This is followed by the tangy kick of kiwi that transforms this e-juice into a complex summer cocktail you can enjoy in every season. The combination of these flavours results in a lime and sugary vanilla taste that vapers can't get enough of. One puff of the trending Strawberry Kiwi e-liquid will have you by the pool-side in a tropical oasis or reclining on the porch of the country club on a Sunday afternoon.
2. Watermelon - This Aussie favourite is a summer highlight, tossed into everything from salads to cocktails and cut into wedges to be eaten right out of the hand. No summer is complete without it and now you can enjoy it with your vape whenever the craving hits. Inhale the crisp ripeness of a juicy watermelon that instantly cleanses the palate and leaves you wanting to take another puff. With a pure taste that's devoid of any other flavour, this one will have you dreaming of summer days all year long.
Discover the wide world of e-liquids for Australians over 18 years of age at Vape Store to enjoy solo or mix and match to create your own unique DIY flavours that suit your personality. Whether you're a fan of tobacco flavour or craving the sweet taste of a jam doughnut after dinner, we've got you covered. Unlike nicotine salts, also known as nic salts, our e-juices contain zero nicotine so you can safely inhale them without any addictive side effects.
We're one of Australia's most trusted vape shops with a huge range of vaping products for every skill level, from complete beginner to seasoned professional. We sell best selling products by the world's most popular brands including Smart Vape, ADV, Nimbus Vapour, Innokin, Byron Bay Cloud Co and Geekvape.
You can find starter and advanced vape kits, box mods, pod vapes, vape pens, disposable vapes and more to go with your growing collection of e-liquids plus a wide variety of accessories to enhance your vaping devices, including batteries, replacement sub-ohm tanks, coils and more.
Checkout online and enjoy free standard shipping to anywhere in Australia when you spend over $75 AUD.